About
The Kelly Heritage Foundation is a 501(c)(3) nonprofit affiliated with Port San Antonio that honors Kelly Air Force Base's legacy and the future of the campus that encompasses much of the former military facility—today known as Tech Port—by raising and distributing funds to support life-changing educational and career opportunities.
Our focus is to help people across the San Antonio region build their futures in educational and career paths in leading industries in our community, including aerospace, cybersecurity/IT, robotics, space science and an array of applied technologies.
Impact
November 14, 2023 - Philanthropy executive joins Kelly Heritage Foundation board.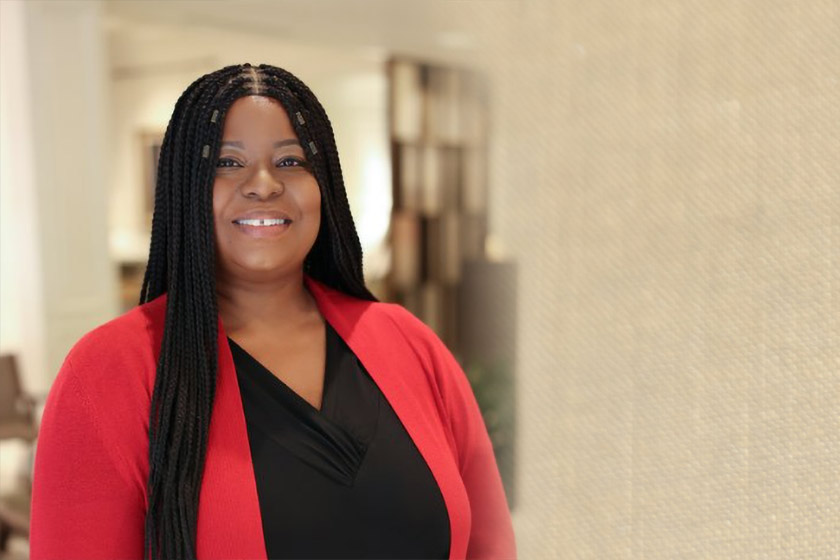 ---
July 17, 2023 - A Big Boost for Innovative Space-focused STEM Learning.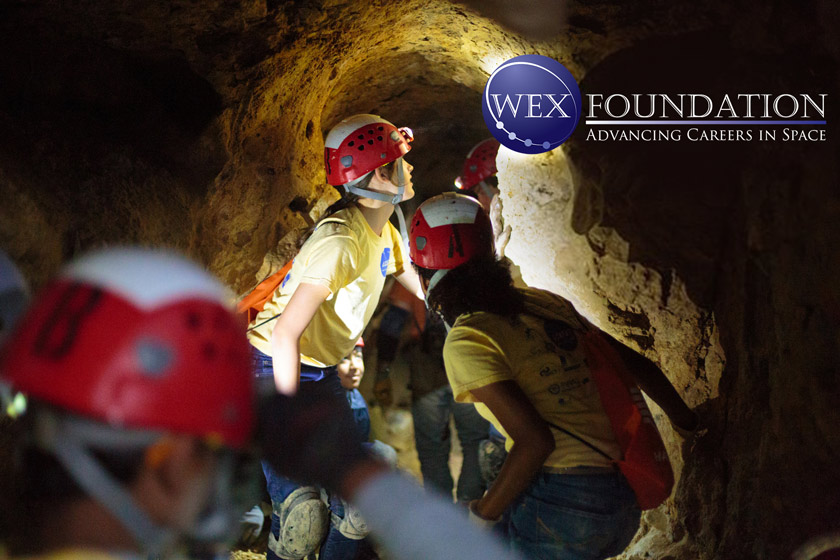 ---
May 18, 2023 - Kelly Heritage Foundation grants $150,000 to Dee Howard Foundation to prepare over 200 area students for futures in drone technology and advanced air mobility.
---
May 4, 2023 - Kelly Heritage Foundation grants over $200,000 for San Antonio Museum of Science and Technology's "Build Your Future" program, benefitting 100 area students who learned to build, and keep, high end computer systems.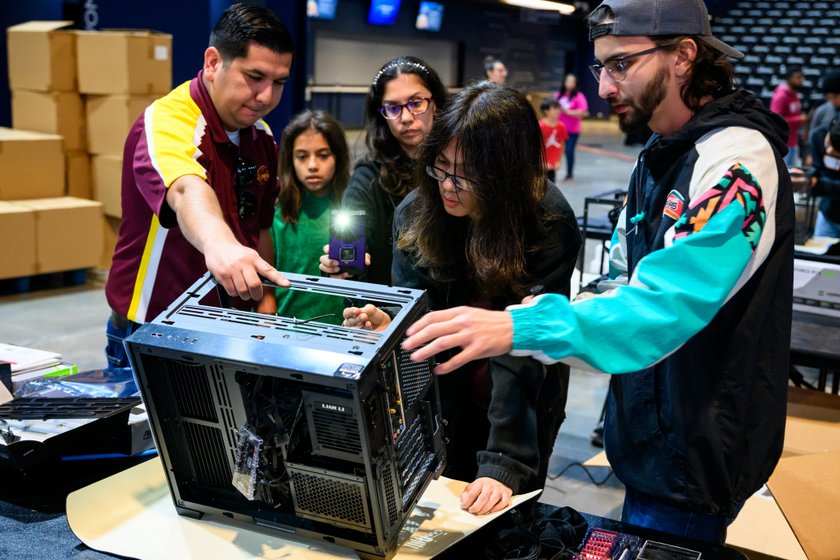 ---
January 24, 2023 – Boeing makes $2.3 million gift to Kelly Heritage Foundation to significantly advance STEM/STEAM education in the region. Will also build new aerospace innovation-focused exhibit at San Antonio Museum of Science and Technology (SAMSAT)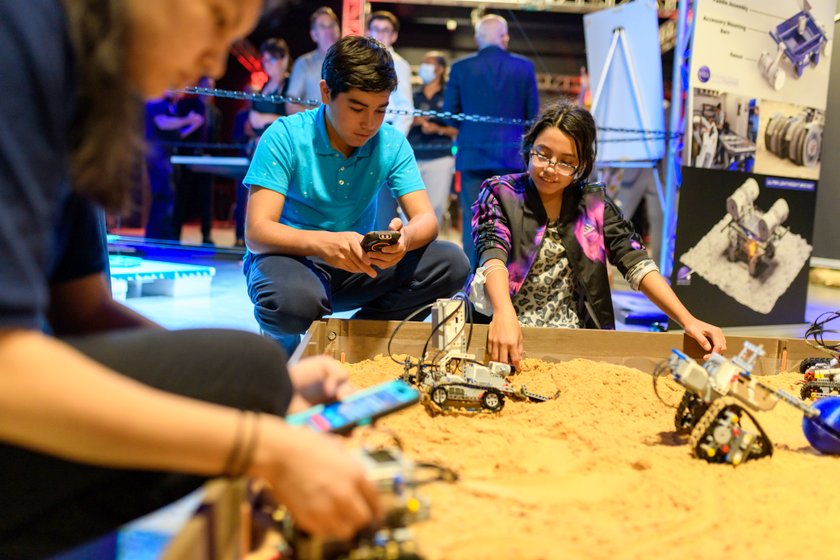 ---
Our Supporters
$1 million+

---
$500,000-1 million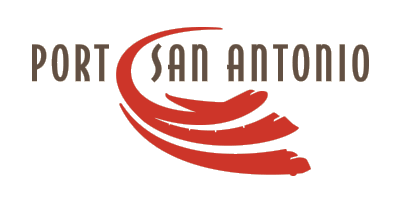 ---
$10,000-49,999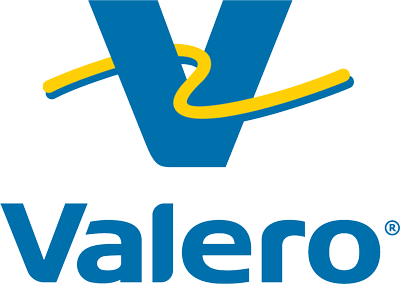 ---
$5,000-$9,999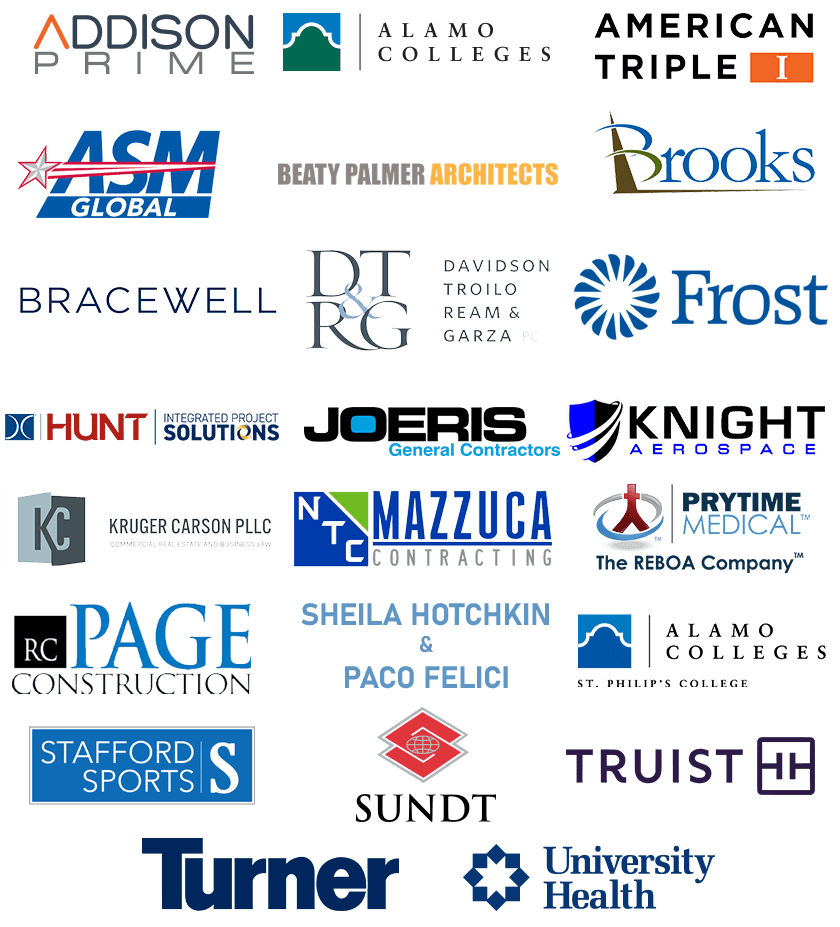 ---
Leadership
BOARD OF DIRECTORS / OPERATIONS
The Kelly Heritage Foundation Board is comprised of members of the Port San Antonio Board of Directors as well as Community Directors.
---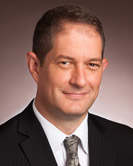 PRESIDENT
JIM PERSCHBACH – COMMUNITY DIRECTOR – PORT SAN ANTONIO
Perschbach leads the team that is developing the 1,900-acre Tech Port innovation campus as a nationally important destination for advanced technologies, including aerospace, cybersecurity, critical infrastructure resiliency, defense, manufacturing and global trade.
The Port is one of South Texas' fastest-growing economic engines—home to over 80 tenant customers and their 18,000 employees, which generate a regional economic impact of over $5.6 billion annually, according to a 2018 study by the Texas Comptroller.
In addition to his work at the Port, Perschbach serves his community in numerous leadership roles. Currently, he serves on the board of Our Lady of the Lake University (OLLU) and is also a member of the Texas Advanced Air Mobility Committee—a statewide body supporting the development of legislation and policies that support the implementation of emerging air transportation technologies across the state.
He has also been named by the American Business Journals as one of the country's top 100 executives to watch.
Perschbach holds an undergraduate degree in business administration from The George Washington University and earned his law degree from The University of Houston Law Center.
---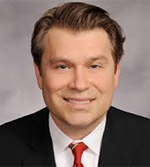 VICE PRESIDENT
MIKAEL CLAYTON – COMMUNITY DIRECTOR – BOEING
Clayton is Chief Counsel and Sr. Director of External Relations for Boeing San Antonio—the Company's largest Maintenance, Overhaul, and Repair facility. Previously, he served as Chief Counsel for Boeing Global Services, Commercial Division and Chief Counsel, Enterprise Operations, Supply Chain, and Special Projects.
Before joining Boeing, Clayton worked with the National Security Division of the U.S. Department of Justice, where he investigated and prosecuted complex counter-terrorism matters involving sensitive intelligence. Prior to that, he served as an Assistant U.S. Attorney in the Western District of Oklahoma as Section Chief and Deputy Anti-Terrorism Advisory Counsel. Prior to joining the U.S. Attorney's Office, Clayton was with Vinson & Elkins, LLP, in Washington, D.C. Clayton began his legal career as a Law Clerk at the International Criminal Tribunal for the Former Yugoslavia in The Hague, Netherlands.
He received his J.D., with honors, from the University of Texas School of Law. He served on the Texas Law Review, was a Cain Fellow, and received the Robert S. Strauss Endowment.
Clayton has also received the Boeing General Counsel's Award in recognition of his work and has also been recognized by the CIA for outstanding dedication and service by the directors of the FBI and Secret Service.
---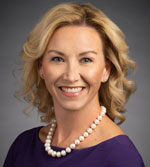 SECRETARY
JAMIE KOWALSKI – PORT SAN ANTONIO DIRECTOR
Kowalski, who is also the District 8 appointee to the Port San Antonio Board of Directors, serves as the Vice President of Corporate Relations for The RK Group, a business established by her family in 1946 that is a leading national venue management, culinary and hospitality services firm. Through the RK Cares initiative, she spearheads the firm's corporate philanthropy efforts to combat food insecurity locally and nationally.
Previously, she was an educator — teaching middle school reading and writing at the La Vernia and North East independent school districts, where she also coached several of her school's sports teams.
Kowalski's volunteer roles include serving as a former tri-chair for the City of San Antonio's 2022 Municipal Bond Program. She is currently a board member for the Mays Cancer Center, San Antonio Public Library Foundation, Social Venture Partners, Phil Hardberger Park Conservancy and the San Antonio Chamber of Commerce. Kowalski is also on the advisory committees serving UTSA Libraries, JBSA Alliance, The DoSeum, Greater: SATX and the San Antonio Regional Education Forum.
---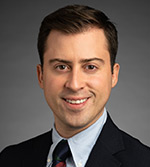 ALBERTO "BETO" ALTAMIRANO – PORT SAN ANTONIO DIRECTOR
Altamirano, who is also the District 1 appointee to the Port San Antonio Board of Directors and serves as Vice-Chair to that Board, is the CEO & Co-founder of Irys, a company building AI-driven tools that engage communities to bring real-time visibility and data analytics to urban stakeholders. his interest in public policy has led him to work at the Texas House of Representatives, United States Senate, White House - United States Trade Representative and the Alamo Area MPO.
Altamirano's involvement in public policy was recognized by the Aspen Institute Latinos & Society and the Center for Urban Innovation, where he served as a scholar, co-authoring reports highlighting the Millennial civic potential. He is a recipient of the MacArthur Foundation Grant, a Forbes 30 Under 30 Social Entrepreneur list maker, World Economic Forum Global Shaper and an American Express-Ashoka Emerging Innovator.
In 2022, he was appointed as a Member of the United Nations Economic Commission for Europe's Task Force on Digitalization in Energy, representing the United States.
Altamirano holds a Bachelor of Arts in Government from the University of Texas at Austin and a Master's in Public Administration from the Harvard Kennedy School, where he served as a U.S Latino Leadership Fellow at the Harvard Center for Public Leadership and as a Cheng Fellow at the Harvard Social Innovation and Change Initiative Center.
---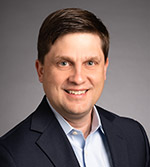 BRADLEY CARSON – PORT SAN ANTONIO DIRECTOR
Carson, who is also the District 6 appointee to the Port San Antonio Board of Directors, is an attorney with longstanding experience in San Antonio's business community. He is a founding partner of Kruger Carson PLLC, a full-service commercial real estate and business law firm. His areas of practice include capital transactions, commercial real estate development and operations, finance, renewable energy, and general business transactions. Carson has been active in helping to shape the city's future and has previously served as a member of the city's Planning Commission.
Carson is an active member in several professional and community associations, including the Real Estate Council of San Antonio, which he serves as an officer, the Urban Land Institute, CCIM, the Downtown Alliance of San Antonio, and the U.S. Green Building Council. He has also been a guest lecturer for multiple courses within UTSA's Real Estate Finance and Development Program and other programs hosted by the Texas Bar.
He holds an undergraduate degree from the University of Georgia and earned his law degree from Louisiana State University's Paul M. Herbert Law Center.
---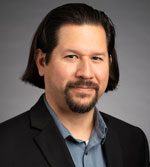 ANDY CASTILLO – PORT SAN ANTONIO DIRECTOR
Castillo, who is also the District 4 appointee to the Port San Antonio Board of Directors, serves has lived in the Quintana Community adjacent to the Port for over a decade, where he has served in numerous capacities on behalf of his neighborhood association, including as president.
Over the years, he has worked closely with Port team members on various shared efforts, including supporting funding for infrastructure projects that benefit both Quintana residents and ongoing job growth at the Port. He has also helped connect families with educational programs offered by the Port-based San Antonio Museum of Science and Technology (SAMSAT).
Castillo is an architectural designer and a registered accessibility specialist. He holds an undergraduate and master's degree from the University of Texas at San Antonio (UTSA) and currently works for Ford, Powell & Carson Architects, with experience on a wide range of projects.
He is also a member of CPS Energy's Citizens' Advisory Committee, the CPS Energy Rate Advisory Committee, the City of San Antonio's Disability Access Advisory Committee, and the Southside First Economic Development Council Board of Directors.
---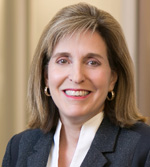 VICTORIA M. GARCIA – PORT SAN ANTONIO DIRECTOR
Garcia, who is also the District 4 appointee to the Port San Antonio Board of Directors, serves is a Managing Partner of Bracewell LLP's San Antonio office, where she specializes in labor & employment law and immigration. Garcia also serves on the Board of Directors for Texas Public Radio, the Board of Trustees for the United Way of San Antonio and Bexar County and the Board of Directors for the Western District of Texas Admissions and Disciplinary Committee.
Garcia holds a law degree and Master's of Public Affairs from the University of Texas at Austin. She also earned a Bachelor of Science in Foreign Service from Georgetown University in Washington, D.C.
---
DEBRA GUERRERO – PORT SAN ANTONIO DIRECTOR
Guerrero is Senior VP of Strategic Partnerships and Government Affairs for the NRP Group, with longstanding experience in affordable housing.
She established NRP's Texas Office in 2004, which has developed over 28,000 multifamily units and attracted over $2 billion in investments statewide. Her expertise includes public/private partnerships and leading corresponding engagement with legislative and other public entities at all levels.
She holds prominent leadership roles within the affordable housing industry, including as current chair of the Multifamily Council of the Texas Association of Builders (TAB) and Immediate Past President of the Texas Association of Affordable Housing Providers (TAAHP). Federally, she chairs the Affordable Housing Group of the National Association of Home Builders (NAHB) and is a board member of the Affordable Housing Tax Credit Coalition and BUILD-PAC.
As civic leader, she served as a San Antonio Independent School District (SAISD) Board Trustee from 2012 to 2021 and District 3 City Councilwoman from 1997 to 2001. She has also held key board positions at Komen SA, Texas Public Radio, the SA Hispanic Chamber of Commerce, Leadership SA and Texas Lyceum.
She received her undergraduate degree in political science from St. Mary's University and also holds a Master of Public Affairs and law degrees, both from the University of Texas at Austin.
---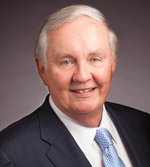 BILL MOCK – PORT SAN ANTONIO DIRECTOR
Mock, who currently also serves as Treasurer of the Port San Antonio Board of Directors as the District 9 appointee, has held key leadership positions over a career spanning the military and public sectors.
In 2015 he retired from the San Antonio Chamber of Commerce. During his 21-year tenure with the organization, he held the positions of executive Vice President, Director of Military Affairs, Vice President of Small Business/Area Business Councils, Vice President of Economic Development and Vice President of Membership. He led important civic and business initiatives on behalf of the chamber, including the creation of BioMed SA and Pathways to a Great City. He also played a key role in efforts that brought the 24th Air Force to San Antonio.
Prior to his career with the Chamber, Mock served in the U.S Air Force for 30 years retiring with the rank of Colonel. Following retirement, he maintained organizational ties with the Department of Defense, including a four-year tour as the Honorary Commander of the 67th Cyber Wing and a four-year tour with the Air Force Space Command's Commanders Advisory Group at Peterson Air Force Base in Colorado—parent command of 24th Air Force, Joint Base San Antonio-Lackland.
Mock also served as a member of the Air Combat Command Commanders Advisory Group at Langley Air Force Base—parent command of 16th Air Force, Joint Base San Antonio-Lackland—and as Honorary Commander of 25th Air Force at Joint Base San Antonio-Lackland.
---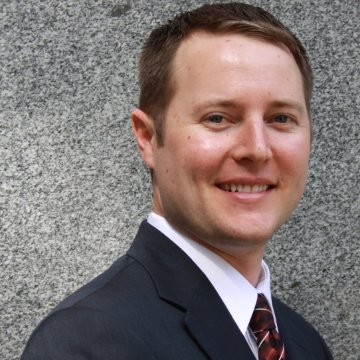 TYLER SCHROEDER – COMMUNITY DIRECTOR – BOEING
Tyler Schroeder serves as senior manager for government operations for The Boeing Company and is based in San Antonio, Texas. In this role, he represents Boeing's legislative interests at the state capitol and manages legislative policy for Boeing sites and subsidiaries across the states of Texas, New Mexico, Nebraska, Minnesota, and Wisconsin. He also oversees government and external affairs for Boeing San Antonio, including business affairs, community engagement and economic development strategy.
Prior to joining Boeing in 2016, Tyler served as an international financial analyst and federal government relations specialist for Air Tractor, Inc. in North Texas. Tyler led Air Tractor's government relations effort on a number of small business and federal issues and helped manage Air Tractor's extensive export financing program.
Tyler serves as Vice Chair of the Dee Howard Foundation, Chair of the Alamo Area Academies, and Vice President of the Board of the Central Texas Regional Water Supply Corporation. He is a past chair of the Texas Defense Aerospace & Aviation Alliance; past chair of the San Antonio Chamber of Commerce's Education & Workforce Development Council; past chair of the San Antonio Chamber of Commerce's Aerospace Committee; and currently serves on the Boards of Directors of the Texas Association of Manufacturers, Texas Taxpayers and Research Association, San Antonio Chamber of Commerce, and the San Antonio Hispanic Chamber of Commerce. He has also served on various education and workforce initiatives including the City of San Antonio's Workforce & Education Recovery Leadership team and as a tri-chair of the Alamo STEM Ecosystem.
Tyler holds a Bachelor of Business Administration in Finance from Texas A&M University in College Station, Texas, and currently resides in San Antonio with his wife, Lauren, 2-year-old daughter, and 1-year old son.
---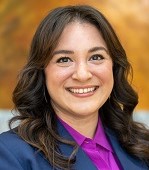 OLIVIA TRAVIESO – PORT SAN ANTONIO DIRECTOR
Travieso, who is also the Mayor's appointee to the Port San Antonio Board of Directors, is a partner and co-founder of OCI Group, which provides government relations and public affairs services to private, nonprofit and public-sector entities in Texas and Mexico. In 2020, she and her partners founded OCI Development, a real estate development firm focused on providing high quality affordable housing across Texas.
For nearly 20 years, Travieso has worked with high-achieving high school students through the National Hispanic Institute in preparing them for civic leadership roles.
Her community engagement includes past service as an Executive Board Member of the Maestro Entrepreneurship Center, in partnership with the San Antonio Hispanic Chamber of Commerce. She is also a Founding Executive Board Member of the San Antonio Chapter of the New Leaders Council and the group's Advisory Board.
Currently, Travieso serves on the City of San Antonio's Executive Committee for the Aspen Institute of Latino and Society Program's inaugural City Learning and Action Lab, which supports small businesses and entrepreneurs within predominantly Latino communities across the U.S. She is also a board member of San Antonio Latinitas, a nonprofit that empowers girls to innovate through media and technology, and is on the Bexar County Education Coalition Board of Directors, which seeks to influence education policy at the state level.
---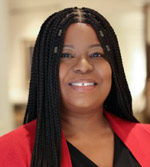 SHANTEL WILKINS – KELLY HERITAGE FOUNDATION BOARD OF DIRECTOR
Wilkins is currently Chief of Staff for the Donors of Color Network, the first-ever cross-racial community of high-net-wealth donors of color committed to building the collective power of people and communities of color to drive systems change and advance racial equality.
Previously, she served in different senior leadership roles overseeing philanthropic giving by major organizations, including for the Kronkosky Charitable Foundation, Bank of America and The Boeing Company.
She also volunteers her time to numerous forums that help inform philanthropic endeavors and surrounding policies. Wilkins' past engagements include those organized by the Texas Biomedical Research Institute, the Nature Conservancy of Texas, the United Way of San Antonio and UTSA's Institute of Texan Cultures, among many others.
---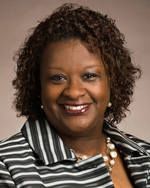 MARGARET WILSON-ANAGLIA – PORT SAN ANTONIO DIRECTOR
A San Antonio native with deep community roots, in 2023 Wilson-Anaglia, appointed by District 2 to the San Antonio Board of Directors, became the first African-American woman Chair of that board. She's a seasoned entrepreneur and small business advocate with 30-plus years honing her acumen.
She currently works to empower entrepreneurship in SA as Director of LiftFund's Women's Business Center. She's also founder of Al's Gourmet Nuts—a food products firm she launched in 2000. She's held past leadership roles in the City's Economic Development Department and Travelers Insurance.
Wilson-Anaglia's past board service includes Trinity University's Venture Mentorship program, Bexar County's SMWBE Advisory Committee, Brooks Development Authority Board and Pearl Farmers Market Board.
Among her distinctions, she was keynote at the Governor's 2018 Small Business Forum and recipient of the 20x20 ACCION Texas Award, the National Association of Women Business Owners' Entrepreneurial Spirit Award for Innovation, and SABJ's 2007 Women's Leadership / Family Business Award.
Anaglia holds a Master of Arts degree from Trinity University and a Bachelors of Business Administration from the University of the Incarnate Word.
She and her husband Albert are parents to two awesome boys—Joseph and Paul.
---
OPERATIONS STAFF
Abigail Ottmers, Chief Legal Officer — Port San Antonio
[email protected] 
(210) 362-7862
Pat Cruzen, Chief Financial Officer — Port San Antonio
[email protected] 
(210) 362-7868
Paco Felici, Chief of Staff / Chief Communications Officer – Port San Antonio
[email protected]
(210) 362-7805
---
Contact Us
The Kelly Heritage Foundation
907 Billy Mitchell Blvd., Suite 120
San Antonio, Texas 78226
(210) 362-7800
[email protected]